The Jean-Claude de Smedt Award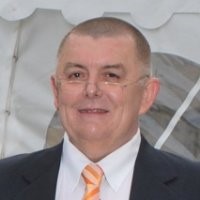 SFPE Europe established The Jean-Claude de Smedt Award in 2018 to recognize significant contributions in advancing the recognition of the fire protection engineering and fire safety engineering profession in Europe.
This award is named in honor of Jean-Claude de Smedt, the first chair of SFPE Europe, formerly called the ECCG, who was instrumental in developing a thriving network of SFPE Chapter throughout Europe.
In honor of his remarkable work in promoting the profession in Europe, this award recognizes individuals who have contributed significantly to enhancing recognition and elevating the role of the fire protection engineer, or fire safety engineer, in Europe.
The SFPE Award Subcommittee will accept nomination until Friday, 11 January 2019. The inaugural De Smedt Award will then be presented at the SFPE Europe Safety Engineering Conference & Expo in Malaga, Spain, 20-23 May 2019.
Vote: https://www.sfpe.org/general/custom.asp?page=2019EuropeAward